Fingerprinting in Phoenix, AZ
Need to get your fingerprints done in Phoenix, AZ? Looking for a fingerprint place in Phoenix? Arizona's premier fingerprinting location using ink & livescan fingerprinting just got a little closer!  Arizona Livescan in Phoenix, AZ just east of the I-17 on Peoria Avenue.  Enter at our main entrance at 2432 W. Peoria Ave and take an immediate right. Stop at Building #3. We are Arizona Livescan in Suite #1009.
We also offer ID photos and notary services. 
Please note that the Arizona Department of Public Safety and most municipal police departments no longer offer fingerprinting services for employment, background checks, or admittance into colleges, etc. For additional locations in Phoenix and statewide visit our AZ Livescan Locator.
Come visit us at:
Arizona Livescan
2432 W. Peoria Ave, Ste. 1009
Phoenix, AZ 85029
602-246-3444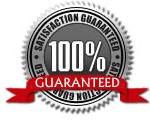 Digital & Ink Fingerprinting, Guaranteed!